We all must have witnessed or been in a circumstance where there was a massive miscommunication between two parties. Sometimes we do not precisely understand what the other person has conveyed, or it could be vice versa. But does this situation end here? No, one requires to sort it out by once again going through the whole conversation that had already happened to find out the specific problem that persisted. Is there any way a person could find this out? If yes, then what is a complete solution for this kind of situation? With that token, we are presenting to you the clear answer, and that is call recording. This is the blog for you if you are stuck in a situation where you want to analyze the case repeatedly. The blog presents The Call Recording For The PC, so keep reading to discern more.
What do you mean by Call Recording Software?
Call Recordings Software allows you to comprehend the situation(conversation) that has happened in the past. This software enables you to determine the hardships of the customers or anyone on the other end, which helps to find a reasonable solution.
Why is Call Recording important for the business?
To understand why call recording is essential for the business, one needs to comprehend a bunch of reasons which precisely justify the need. And here is a list to help you understand the requirement.
Enables to recognize the problem areas: The prime purpose of the Call Recordings Software is to recognize those areas where the problem has persisted. This software will enable you to identify any call recording and allows you to infer its motive.
Ensures maintaining crucial records: The call recording software will undoubtedly integrate with the information system; this enables the company to collect and maintain data of their customer to provide a personalized and pertinent experience, which therefore allows you to conserve every minute call detail and recordings of the customers.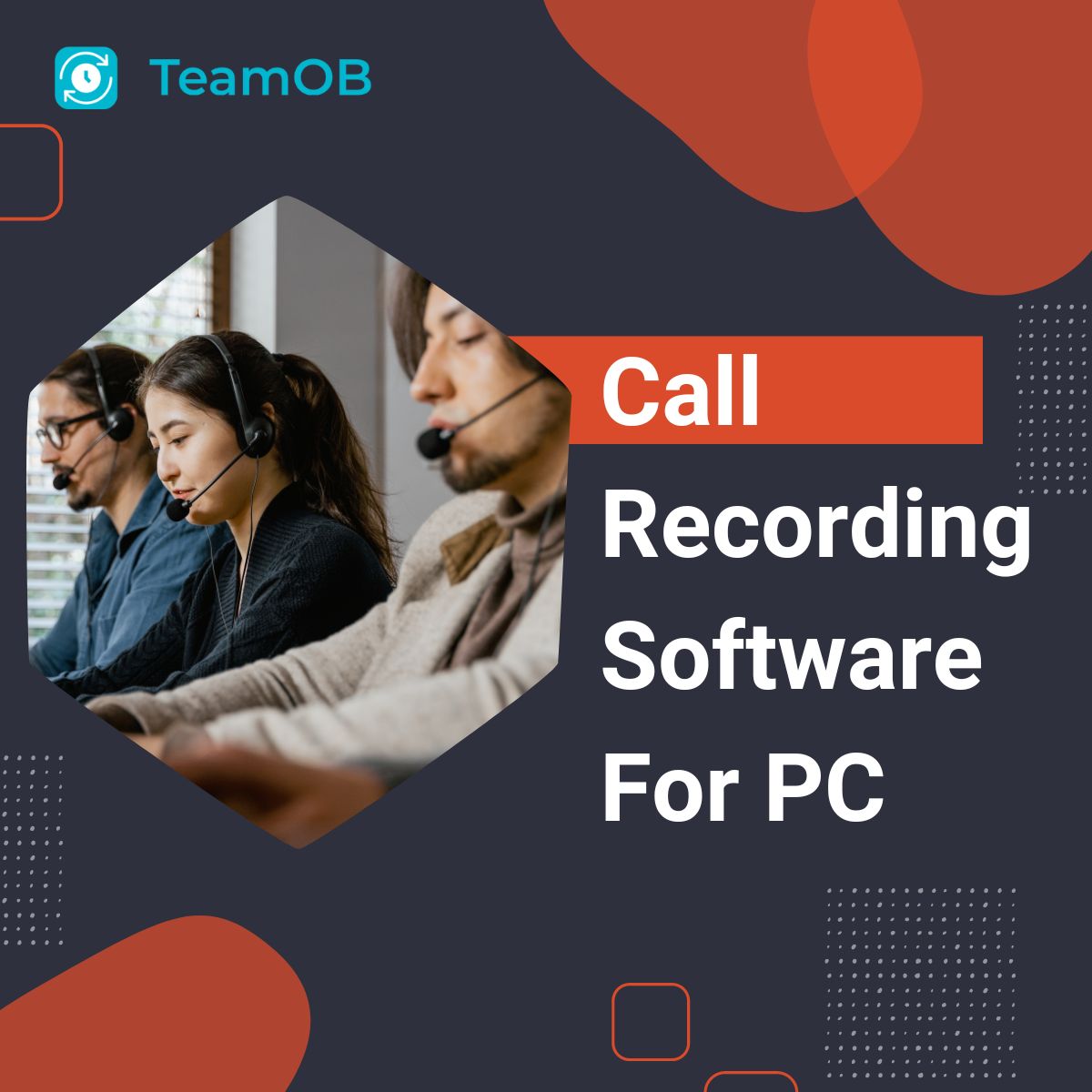 Helps to withstand conceivable conflicts: A lot of companies encounter numerous complaints from customers every single day, but unfortunately, not all companies are capable enough to handle them. If any employee has not precisely understood the complaint or if they want to recheck the complaint, they always will have the option to go back and listen to the call recordings whenever the time permits. With call recordings, the companies will have some evidence of any suspicion either with the customer or the employees working with your company. This will also help defend yourself against hardships or unavoidable circumstances that could potentially lead to a legal dispute.
Exhibits quality assurance: Everyone out there looks for something with the best quality, and one primary reason to opt for call recording software is to find specific solutions to different problems. The calls that are recorded will help you find the solution which enhances the satisfaction of the customer and will also boost the overall company's productivity. Surprisingly one can also make use of artificial intelligence tools to determine notions in both the ways that are historical as well as real-time
Enhances decision making: If you want to understand the accuracy of your customer's preference and their experience with your company, then opting for call recording software is one of the finest choices you can make. This will also enhance productivity by enabling your employees to work actively and find the ultimate solutions for the customer's problems. The company can also determine the strategies and methods which help the company improve and make better decisions.
What are the features of Call Recording Software?
1. Call history, search, and playback
2. Live call monitoring
3. Quality control and coaching tools
4. Detailed call reports for recordings
5. Detailed quality control reports
6. Auto-backup and auto-archive
7. Access recording from anywhere via a web browser
8. Bookmark, flag, notation of calls
9. Silence or extract parts of any recording
10. On-demand and pause recording for HIPAA and PCI compliance
11. Search calls by notes, transcriptions, and any other captured data
12. Third-party verification recording
13. Record analog, digital, VoIP, ISDN, T1, PRI, radio (analog and ROIP), or hosted VoIP on the trunk or extension side
14. Assign granular permissions
15. Supports multiple PBXs
16. BIB, SIPREC, CSTA, and other recording integrations
17. VMware compatible if recording VoIP
18. Redundant server configuration
19. Screen recording capability (add-on license)
20. Speech Analytics Capability (add-on license)
Well, these are a bunch of outstanding features concerning Call Recording Software; you can make the optimum use of all of the features and ensure that the customer service is top-notch.
What are the advantages of Call Recording Software?
1. Enables effective coaching of the team
2. Shows detailed call history
3. Helps in improving regulatory compliance
4. Enhances marketing assessment
5. Helps in capturing missed and skipped details
6. Assists in raising standards of your product and service
7. Improves customer satisfaction
8. It is the best buyer's guide for call recording
9. Helps with sales verification
10. Enables resolving disputes
11. Helps in protecting the liability of the company
12. Helps in identifying customer experience
13. It enables one to capture testimonies
14. Boosts overall productivity
15. Enhances threat hacking ability
16. Helps in measuring performance
17. Lead follow-up and comments
18. Assists in track conversion
19. Exhibits Telecaller Productivity Report
20. One can upload a recording on your drive or server
Above mentioned are a few advantages you can attain by making the best use of call recording software.
What are the disadvantages of Call Recording Software?
1. It might curb the privacy of the employees and the customers, which gives the feeling of distrust
2. It takes a lot of time for one to go through the call recordings all over again
3. It is also considered that call recording software is pretty expensive for a few companies
4. Call recordings might take up a lot of space
Well, these are a few disadvantages of using call recording software. However, these can be minimized to a certain extent by originating guidelines for the employees working for your company.
Try out the TeamOB Call Recordings Software today!, please contact us.