"Improvement is a way to perfection" when in concern with business organisations employers must ensure that their employees are working with optimum efficiency and effectiveness wherein they put out their sole effort and dedication towards their assigned tasks with no distractions. Sometimes the employees can't be present and make constant checks on the employees, and this is where the employees lose their tracks and the business organisation can not derive the utmost operational efficiency. Therefore it is pretty important to understand the ability and dedication of the employees working under the same roof but sometimes it gets tough to do so and manually there will be a bunch of errors happening and undoubtedly manipulation also takes place. To eliminate this hardship we are here presenting TeamOB which renders services in several different software such as:
1. Employee Monitoring Software
2. Employee Analytics
3. Employee Productivity Insights Software
4. Employee Productivity Monitoring
5. User Activity Monitoring
6. Workforce Monitoring
7. Time Tracking Software
8. Desktop Monitoring Software
9. Team Management Software
What do you mean by Workforce Analytics?
Workforce analytics is an assortment of software and procedures that applies statistical criteria to worker-related data, allowing enterprise leaders to optimise human resource management (HRM).
In other words, Workforce analytics is an advanced set of data analysis tools and methods for extensive workforce achievement measurement and growth. Hence it is called Employee Analytic.
What is the purpose of Workforce Productivity?
Workforce analytics applications can help organisation leaders to acquire and enhance recruiting procedures, compel hiring decisions and keep the best employees with the company. In addition, workforce analytics can help managers do the following: Predict the percentage of an individual employee's achievement.
What are the features of Workforce Analytics?
There are several features in concern with Workforce Analytics, they are:
1. Predict and prioritize hiring needs.
2. Optimize scheduling.
3. Discover labour inefficiencies.
4. Monitor employee engagement.
5. Identify staffing problems.
6. Create high-functioning teams.
7. Address skill and knowledge gaps.
8. Enhance onboarding and offboarding processes.
What are the benefits of Workforce Analytics?
Let us dive into the key benefits of Workforce Analytics:
1. Improves talent acquisition.
2. Increases staff retention.
3. Prevents workplace misconduct.
4. Increases productivity.
5. Uncovers skill gaps.
6. Improves employee experience.
7. Highly engaged workforce.
8. Reduces attrition rate.
What are the disadvantages of Workforce Analytics?
Just like pros, there are cons for this aspect as well, let us take a look into that
1. Data privacy
2. Security from a data breach
3. Comprehending how to avoid legal pitfalls
However, these can be avoided if the business organisation maintains transparency and by letting the employees know about the terms and conditions.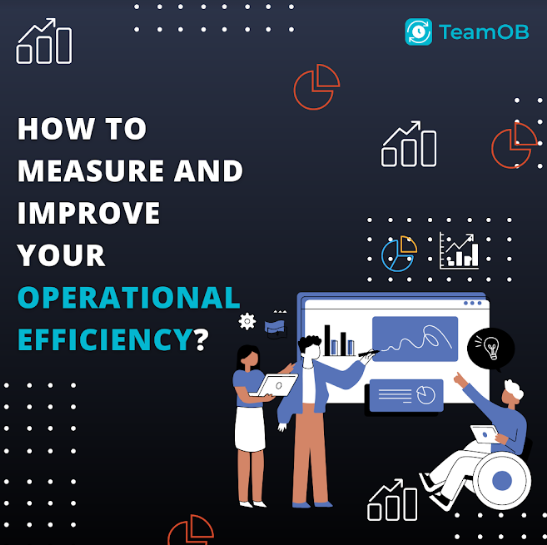 So far we understood that the key to improving operational efficiency is through Workforce Analytics, now we will discern how this is going to enhance operational efficiency.
1. This software enables the employees to retain their productivity even though they are working from home. But how? The Employee Analytic Software indeed computes the login and logout time of that particular employee. This will not just aid the organisation and the HR manager in finding out about their login and logout time but also provokes the employees about their punctuality and promptness. Hence, it boosts productivity to a different level.
2. Most companies expect their employees to be productive enough to meet the company's intentions and goals. But we always end up having unproductiveness and objectives that are not fulfilled within the stipulated time. One prime reason for lack of productivity is that employees are accessible enough to switch from one application to another and are active on their social media handles, now this is a whole lot of distraction for the employees and a disappointment to the organisation. Nevertheless, this can be easily curbed through the special techniques of Employee Analytic Software, this software averts the employees from switching to other feasible applications while they are working on a task or a project for the company.
3. This software computes the attendance of the employees, it enables the employers to learn the number of hours worked in a day, week and month. This not just helps in computing but also helps in making a report of it and you as employers do not have to worry about making the same reports.
4. This unique featured Employee Analytic Software will aid you in understanding how many hours the employees worked even after logging in, yes this will let you know the number of hours spent working on organisational tasks and projects and the number of hours spent idle doing nothing. You can manage each assigned employee task by using TeamOB Task Tracker Software.
5. Maintaining day-to-day with every individual employee can certainly be a huge task at times but not any longer after investing in this software. This records and files every task, project and other requirements fulfilled by the employees for their organisation. Also, it ensures that there is no due until there are any unavoidable circumstances. Hence every work will be done by the employees within the specified time.
6. The Employees might not have thorough knowledge about the allotted task at times also the employers can not also be available at certain times, at such intervals this Employee Analytic Software comes in handy. It contains all the work details as in what has to be done and what has to refrain. This way the employees can effortlessly handle the given tasks without approaching their employers.
7. This software has a feature where the employers, as well as the employees, can live chat. This helps the employees to clarify their doubts through live chats and the employers without any hassle can quickly clarify the doubts of the employees.
8. The Employee Analytic Software detects errors, working from home can sometimes be difficult when errors or blunders happen. And the employees can not always seek the help of their employers so this software will automatically detect such errors and blunders and show you the right path that is supposed to be pursued.
9. This software contains all the required details of the employees' salaries and deeds, along with certain official reports. This feature will ease the work of the employers and ensure that every individual employee is getting paid on time and also no one is underpaid. This will avert the employees from questioning the employers about their salaries because their every single performance and accomplishment is precisely recorded by this well-versed Employee Analytic Software.
10. This software will enable you(employers) in acknowledging the ability of your employees working in your organisation. Since the Employee Analytic Software has unique techniques which provide you with the reports of everyday operations and every single detail about the worker's accomplishments and performances. And this further helps the employers or the organisation in the decision-making.
Conclusion
So far we understood how important it is to improve operational efficiency. Along with this we also learnt how Workforce Analytic Software helps in sorting out this hardship, so it is your turn to try your hands on this software for better operations even while you are allowing the employees to work remotely. Without any further delay contact TeamOB to understand more.
Try out the TeamOB Employee Analytic Software today!, please feel free to contact us.