Business Intelligence Tools is the emerging preamble to a lot of prevailing companies in India and other foreign around the world. It switches the workload of an employer in personal surveillance to software which monitors the employees in work-related activities. Here is why you must consider opting for these extraordinary software networks, do proceed with reading this article to learn more about the above-mentioned notion. Decision-making is one of those aspects which requires a lot of analysis in any provided organisation, and when it is concerned with decisions earlier people were entirely dependent on manually analysing the report and hence interpreting the same while making any sort of decisions but lately a lot of business organisations are only relying on upon the business intelligence tools for better discernment of the decision making.
What do you mean by Business Intelligence Tools?
Business Intelligence Tools are extensively formulated as the process of using a Business Intelligence instrument to organize and analyze data to find and share actionable insights. And so forth, Business Intelligence Tools enable the users in improvised decision-making and business performance.
Business Intelligence Tools systems and software, therefore, comprise comprehensive platforms, data visualization, embedded software applications, location intelligence software and self-service software built for non-tech users.
What do you mean by Business Intelligence in simple terms?
Business Intelligence incorporates business analytics, data mining, data visualization, data tools and infrastructure, and best strategies to help business organizations make more data-driven decisions.
What is the significance of Business Intelligence Tools?
Business Intelligence Tools enable business organisations to have insight into what their competitors or opponents are performing and enable them to make informed and educated decisions for future proposals. Moreover, a company that keeps a close check on its internal systems at all times, stays ahead of a company that doesn't.
What are the features of Business Intelligence Tools?
Discerning features and characterization of a particular software network enable the business organisation to make sure if they certainly need one or it enables them to have an overlook at the item and then enlighten more about that specified software network.
So here we are with the top benefits that you are looking for in this Business Intelligence Reporting.
1. Improves the decision-making procedure.
2. It is easy to access and share information.
3. Enables real-time analysis in timely navigation.
4. Helps in identifying trash in the systems.
5. Curtails the risk of bottleneck or blockage.
6. Enables you to know your business.
7. User-specific security.
8. Predictive analysis.
9. Data visualisation.
10. Advanced analytics.
11. Self-service Analysis.
12. Predictive Analysis.
13. Augmented Analysis.
14. Data Integration.
15. Data Management.
16. Mobile BI.
17. Geospatial Analysis.
Well, the above-addressed points are the prime features of Business Intelligence Reporting however, there are several other benefits too.
What are the benefits of the Business Intelligence Tools?
Now is the time for us to discern the pros of Business Intelligence Reporting which is indeed a life-fixing software network or system.
1. It can be implemented in any sort of industry or department.
2. Enables operational optimisation and forecasting.
3. Helps in a streamlined procurement process.
4. Assists customer analysis and behavioural prediction.
5. Helps in the utilisation of real-time and historical data.
6. Furnishes informed strategic decision-making.
7. Enhances HR performance management.
8. Strengthened data quality.
9. It is cost optimization.
10. It helps in boosting the workflow velocity.
11. It identifies trends and patterns.
12. It drives revenue and performance.
13. Provides smarter and faster reports.
14. Enables uncovering new opportunities through prediction
15. It helps in connecting multiple data sources.
What are the cons of the Business Intelligence Tools?
Well, just like any other software Business Intelligence Reporting also has certain shortcomings which need to be contemplated before opting for it. And they are;
1. Business Intelligence Reporting has poor interactivity.
2. It lacks company-wide adoption.
3. It is a tale of poor data quality.
4. It is absent in the Business Intelligence strategy.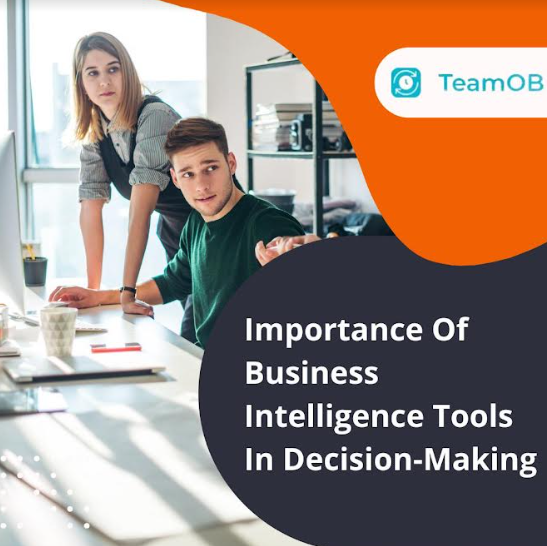 5. It is pretty expensive and tough to justify ROI.
6. Delivering mobile Business Intelligence.
7. Creation in self-service analytics.
8. Analysing data from other sources.
9. Static database performance.
10. It lacks support networks.
What is the importance of the Business Intelligence Tools?
1. Business Intelligence Software enables business organisations to make timely decisions along with making sensible decisions in concern with the business organisation.
2. Business Intelligence Technologies have a bunch of other functions that encourage business organisations in analysing the reports, better visualisation and more.
3. Business Intelligence Tools help in improved decision-making.
4. Business Intelligence Tools help in attending to any sort of business queries promptly.
5. Business Intelligence Tools enable real-time analysis with quick navigation.
6. Business Intelligence Tools help in identifying cross-selling along with up-selling opportunities.
7. Business Intelligence Tools help in the reduction of the risk of the bottleneck.
8. Business Intelligence Tools in understanding the business organisation in a better manner.
Conclusion
Subsequently opting for either of the software will do great for the business organisations because a bunch of organisations have already given it a shot and are continuing to use and they are witnessing remarkable results in the organisation, however, the drawbacks could be curtailed as we see everything today has got certain challenges.
Try out the TeamOB Business Intelligence Tools today!, please feel free to contact us.