We all know how important productivity is and how much significant difference it generates, be it in our personal lives or our professional lives, productivity does make our lives most effective and efficient at any given phase in our life. Keeping our personal lives aside, when we concentrate on our work life it becomes an essential aspect for an individual employee to ensure that his/her productivity level has an upswing under any sort of circumstance. When an individual employee is productive then the overall business organisation will witness productivity along with sound effectiveness and efficiency.
Productivity alone can fetch a gigantic change in the outlook of a business organisation or the structure of the business organisation. With sound productivity, a business can reach a level where the intangible assets show up well along with promising development of the sole organisation. Being productive does make a substantial difference in individuals' lives as well, in a way it boosts the employees and enables them in getting credits for it. Any provided business organisation these days looks for boosting productivity to the possible optimum phase where there is no looking back. Moreover a bunch of organisations these days are opting for different kinds of software, applications and websites to monitor the productivity of the employees and one such software is Employee Monitoring Software, hence this indeed does a great job.
What do you mean by Productivity?
Productivity is a quality or a trait of being effective and efficient in any given circumstance along with ensuring that the output is achieved with respect.
What do you mean by Productivity of the employees?
Productivity of Employees means the computation of the employee's performance, accomplishments, effectiveness, efficiency and feasibility in consideration of the tasks or the projects allocated to them along with their output. Employees' Productivity is the key element of any organisation as they are comprehended as the assets of the organisation and whatever they do matters in the advancement of the organisation.
What do you mean by Productivity Monitoring?
Productivity Monitoring is software which assists in tracking and reporting the day-to-day activities at the workplace. Then after ensuring that an employee is working effectively and efficiently concerning all the furnished terms and conditions of an organisation.
Assorted companies' significant motive is to enhance their productivity to the extreme level possible and this can not constantly be feasible through manpower as humans can commit blunders at certain times but software do not as they are instilled with extensive proficiency that does not perish or deteriorate with time nor do the software commit such errors.
Let us have a vivid look at the top 10 Work From Home Productivity Statistics for teams of any size.
1. Better work-life:
Since Covid19 has started sprouting almost all industries or business organisations allowed their employees to work remotely as during that period it was the best possible option for every business organisation, hence this was told by almost 69% of employees working. Most of the organisations had a thing that evoked their thought process and this is if Work From Home certainly works, well in no time a lot of employees compacted their lives to the new normal and which also enabled them to balance their personal and professional lives competently and this all together was possible through the Productivity Monitoring Software.
2. Enabled flexible workspace: Work From Home has made the employees' professional lives much better with its flexibility. Work From Home was and still is on a beneficiary perspective to a lot of employees working as this has made their lives more flexible and most of the employees till today swear by the flexibility they earned.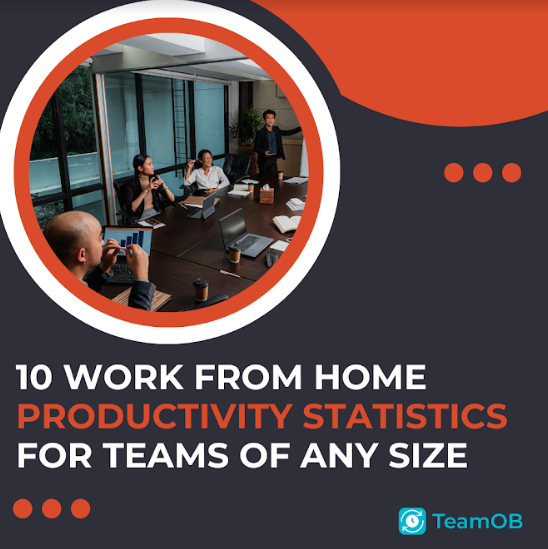 3. Enhanced savings: Since Covid19 savings have been top-notch for the employees as employees started working remotely they did not have the necessity of travelling to and fro to the office and home, which indeed enabled the employees in saving the maximum amount that is usually spent on travelling as a lot of business organisations do not allow cab facilities.
4. Reduction in attrition rate: As the Work From Home brought comfort in the lives of the personnel they are all enjoying working from home and hence there is a drastic reduction in the attrition rate which is a good sign for most business organisations.
5. Curbs the pollution: Yes, pollution has lately become one of the complications that a bunch of cities are facing and the Work From Home policy has certainly curbed this hardship as we know that travelling on weekdays has gradually reduced and hence the pollution also curtailed. Don't you think this is a great sign? A big yes.
6. Lowers the distraction: Since people started working, there is a comparatively less distraction as business organisations are opting for Employee Monitoring Software which indeed does the job and curbs the distraction which is usually occurred by the other media on the systems. The study also shows that 75% of people feel less distracted while working remotely than working in an office environment.
7. Increase in productivity: More than 77% of the IT professionals indicate that their productivity has increased after a while of working from home which is inevitably a great sign that business organisations look for.
8. Least chance of insider threat: There is an extremely least chance of insider threat when business organisations offer the employees to work from home. As there is total security and hence no other person can access the individual system.
9. Increases in attendance: Since employees enjoy working from home, they are considering not taking many leaves until an emergency comes up. This flexibility is also one reason for the increases in attendance.
10. Enhanced effectiveness and efficiency: While productivity has increased in the work life of individual employees this has also contributed to the overall efficiency as well as the effectiveness of the employees along with the business organisation.
Conclusion
To obtain this level of statistics the Employee Monitoring Software played an important role. A bunch of organisations have opted for the Employee Monitoring Software and you have already discerned the results through the Top 10 points. This software indeed brings a gigantic revolution to any organisation that has considered having it.
Try out the TeamOB TeamOB Employee Monitoring Software today!, please feel free to contact us.