The pandemic has brought a massive shift and the year 2022 has been the year of metamorphosis as everything all around the world is trying to get back to normal. Though a lot of organisations in India and around the globe already shifted from working at home to working in the office. Nevertheless, there are assorted organisations which are however enabling the employees to work from home and there are several organisations which are feasible for exclusively working from home.
Remote Working has turned out to be very well called the "NEW NORMAL" since COVID-19 and this new normal has enabled the employees to work comfortably under their roofs. But one question that arises all the time is if the employees are productive at working from home for their organisation? Well, now it would not be possible to conclude with a "yes" unanimously because there will be an absence of personal surveillance by the employers or the HR manager as the employees are away from the organisations and their executives or managers.
However, the 21st century is a true blessing that we are introduced to new and relevant software called "Employee Monitoring Software" and others which turned out to be life-fixing software for a lot of organisations throughout the country as well as the globe. Employee Monitoring Software succeeds with plenty of Employee Monitoring Techniques for better remote operational efficiency.
What do you mean by Outsourcing?
Outsourcing is a business activity in which business firms hire outsiders to get things done be it in producing goods or in rendering services.
What are the challenges faced by the workforce while working remotely?
A bunch of employees who started working from home for their business organisation have encountered several challenges as the concept work from home was something unusual to a lot of employees and compacting their lives to this new normal was indeed a tough job.
So here, we are going to understand the kind of challenges that the employees faced and are still into during the times of working remotely.
Since a lot of people started remotely there is no certain neutralization between their work life and personal life. Which is something that has to be taken into consideration.
1. Lack of balance in work life and personal life: Since a lot of people started remotely there is no certain neutralization between their work life and personal life. Which is something that has to be taken into consideration.
2. Lack of productivity:
Working from home has indeed declined the productivity of the employees as working from home doesn't certainly motivate the employees as much as it does in the work environment.
3. No adequate effectiveness and efficiency:
Effectiveness and efficiency sort of follows productivity, if there is a lack of productivity then it will, in the end, contribute to less effectiveness and efficiency of employees which is caused while working remotely.
4. No motivation:
Employees working from home do not get motivated as there are no competitors around them and no competitive environment which is a mere requirement to work effectively.
5. Lack of personal supervision:
While remotely eliminates supervision of the HR managers or the higher authority which can lead the employees to a state of the dilemma of not understanding what has to be done. As there is no one to guide the employees or correct the employees immediately.
6.No good teamwork:
Every employee needs to work with the team and as a team only then there will be a healthy competitive spirit. Teamwork plays an important role in building the management and enables the progress of the company.
7. Lack of emotional support:
Every individual requires emotional and moral support for self-improvement. And employees working remotely desperately lack emotional support from their mere colleagues which can affect the organisation along with its employees.
The above challenges can indeed affect the business organisation adversely so we are here with a solution and that solution is TeamOB, teamOB is here with us to render several software network services that a lot of companies require.
Let's have a look at the services rendered by TeamOB:
1. Employee Monitoring Software
2. Employee Analytics
3. Employee Productivity Insights Software
4. Employee Productivity Monitoring
6. Workforce Monitoring
7. Time tracking software
8. Desktop monitoring software
9. Team Management software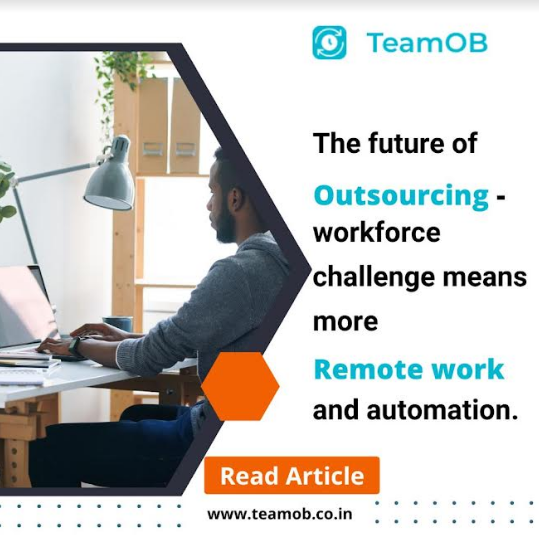 So far we contemplated the challenges faced by the workforce working remotely along with its solution, now it's time for us to know how the above-mentioned key aspects work.
1. Employee Monitoring Software enables the monitoring of all sorts of activities performed by every individual employee working remotely for that particular business organisation.
2. Employee Analytics Software ensures to compute the attendance of every individual employee along with calculating the number of hours worked productivity and the number of hours spent idle in unprofessional activities which do not fetch anything from the organisation.
3. Employee Productivity Software makes sure that every individual employee working is indeed working productively which is not just going to improvise the business organisation but also boost the credentials of the employees as individuals.
4. User Activity Monitoring has become a basic need for a lot of business organisations these days as this software network ensures to detect and prevention the insider threats through ex-employees, current employees and hackers.
5. Time Tracking Software Time Tracking Software enables the higher authority in discerning the time taken by the employees to complete the given task or a project, it computes the login and logout time as well. Besides this software network maintains a report of every activity taking place.
The above-mentioned software networks come in handy especially when the business organisation assigns employees to work from home. These software networks take everything that you need and eliminate personal supervision alongside it supporting the connection between the employees and employers which helps in the betterment of the business organisation.
Conclusion
Every organisation needs support like the above software networks to boost the motivation, effectiveness, efficiency and productivity of the employees working remotely. A lot of organisations have already invested in this, so you don't stay behind, invest in this fantastic software for better outcomes.
Try out the TeamOB Employee Monitoring Software today!, please contact us.