Every individual employee for a business organisation(association, institution, society, company, firm, cooperation) is truly an asset to that specified organisation. Considering any provided organisation, employees (workforce, manpower) play a key role and are mere resources of that particular business organisation.
Let us have a look at what Anne M. Mulcahy the former chairperson and CEO of Xerox Corporation wants to communicate about this, she says "Employees are a company's greatest asset - they're your competitive advantage. You want to attract and retain the best; encourage them, and stimulus, and make them feel that they are an integral part of the company's mission". Well, the words that she has put forth are indeed the truth in reality.
Can a business organisation run without the employees? The answer would be a big NO, there is no business organisation which can be operated with no human power, the workforce is an element that plays a key role in advancing the business organisation and without that nothing could happen in and around the business organisation.
To enable your employees to work precisely and promptly one has to consider their ability and strengths before delegating the tasks and projects, to make this process susceptible assorted organisations these days are trying their hands on Automatic Timesheet for the employees. So let us discern more about the core concept of Timesheets.
What do you mean by Automatic Timesheet?
Automated timesheets apprehend all work activity without actively tracking the time of your employees. It encompasses using using time tracking software to record and maintain work hours automatically.
What is the significance of Automated Timesheets?
Timesheets are a crucial tool for assistance-related business organisations. Tracking the time spent on tasks precisely promotes accurate forecasts and invoicing, and it also enables managers to identify common project holdups and refine procedures consequently.
Why should a business organisation opt for Timesheets?
Timesheets help in meeting the deadline and getting all the required and delegated tasks and projects to be accomplished on or before time, which is an aspect that plays a vital role in running the business in the long run. Therefore it saves money and cuts down unnecessary time wastage.
What are the features of Automatic Timesheets?
Automatic Timesheets have several features and characterization which help you in understanding the process better as the features explain to you more about the service rendered by this software.
1. Computes the total number of hours worked by every individual employee, and ensures to maintain a record of it.
2. Computes the overtime, if any employees have worked more than regular work hours it helps in recording the same.
3. Tracks the time project-wise, it enables tracking the time worked on a particular task or a project.
4. Helps in modifying the existing timesheet according to the prevailing circumstances.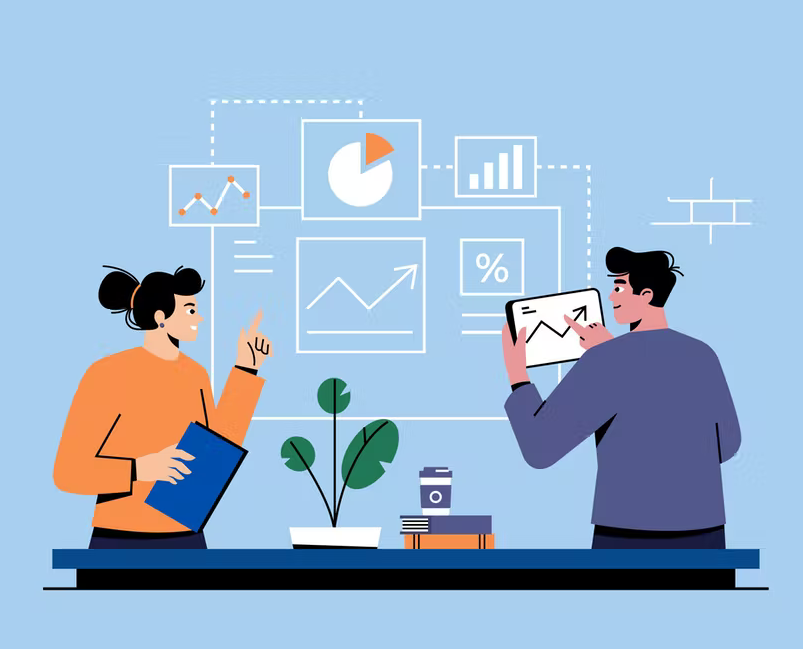 5. It also tracks and maintains a record of the total number of breaks taken between work hours.
6. Secures the data that is recorded, and averts any sort of manipulation.
7. Timesheets come with a reminder which motivates the employees to work effectively and efficiently.
8. Enables tracking of the login and logout time of the employees which detects if the employees are punctual or not.
9. Helps in forecasting and prediction of the future requirements of the business organisation.
What are the advantages of Automatic Timesheets?
1. Curtails Time Wastage: Time is an important element while performing a task or a duty and ensuring that you are accomplishing your things on time Is something very important and adds more to the existing credential as most of the higher authorities look for those who are capable of working on or before the stipulated time. Timesheets assist in curbing the wastage of labour time and help you in understanding where exactly the time is getting wasted. It assures to pick up those areas which are consuming additional time and therefore promotes promising decision making.
2. Shows Accurate Bills: This merely gives an assurance to the clients and enables your clients in understanding that no time is being wasted while dealing with their tasks and ensures that biking is accurate as the work done is prompt and precise without any distraction in between. This also shows how effectively the work is accomplished.
3. Improvises Project Management: Timesheets possess a significant portion in concern with project management. Time tracking enables the employers in discerning the capability of the employees and how effective they are at accomplishing their tasks, understanding this aspect is crucial for any employer. It enables computing in the arenas where the employees are taking extra time to complete which could be addressed further. Enables assessing the prevalent efficiency of every individual employee and therefore helps in delegating the tasks and projects accordingly. It helps the executives in the company to compare estimated costs and the real cost of performance costs.
4. Automate the billing: Organizations that generate assistance to clients based on billable hours use timesheets for billing. This helps in reducing the costs by automating billing and invoicing. Automated billing can also increase revenue as it confides in you the effective costs incurred.
5. Cuts Down the Cost: Timesheet enables you to know what exactly has to be done by the employees and within what time things need to be accomplished. It tracks the time taken for each task allotted and how much time a task is required to complete which thereafter helps in cutting down the cost consumption. Moreover, it enlightens you on which employee is productive and which employee is not productive, hence this helps in further decision making. Therefore the whole process saves ample time and money.
Conclusion
Sooner or later, timesheets play a crucial role in any business organisation especially if that is a service-related business. Timesheets ease the job of human power and take the assorted load which is indeed life-fixing for a bunch of organisations.
A lot of organisations have already tried their hands on this extraordinary software and are going great in the real competitive world then, why are you delaying? get invested in this and take a back seat. We are sure that this software will leave you with zero regrets because this will turn out to be one of the best investments.
Try out the TeamOB Automatic Timesheet for Employee today!, please contact us.