Businesses all across the world have been forced to participate in the world's largest work-from-home experiment as a result of the COVID-19 outbreak. For long-term viability, enabling high productivity and performance among a workforce that is still adjusting to the concept of remote working has become important. Even before the global financial crisis, employee productivity Monitoring was always at the heart of the modern workplace. On the other hand, most businesses struggled to track productivity and improve their procedures, technology, and workflows.
Surprisingly, today's businesses have little to no knowledge of their staff's effectiveness.
Every day, employees and customers interact in a variety of ways to address various customer problems in the BPO industry. To ensure that the employee's output is consistent, the system requires ongoing supervision. Employees in the BPO industry are central representatives of a company, leading the way to brand and customer outreach. Companies are constantly focusing on providing a seamless and solution-centric customer experience, even though they are working remotely. The main challenge in the BPO industry is that the company that provides the best customer experience outperforms its competitors. As a result, to provide excellent customer service, the BPO industry is always extra cautious when it comes to monitoring their employees
Employee Productivity Insights Softwares Tools to Analyze Data
Since employee productivity Insights Softwares tools analyze data from employees' everyday work-related software and provide insights on how employees are spending their time, organizational productivity, workplace collaboration, user interaction with enterprise software, etc. With these insights, you can identify and improvements to be done on.
1. Inefficient Workflows
2. Activities that are causing errors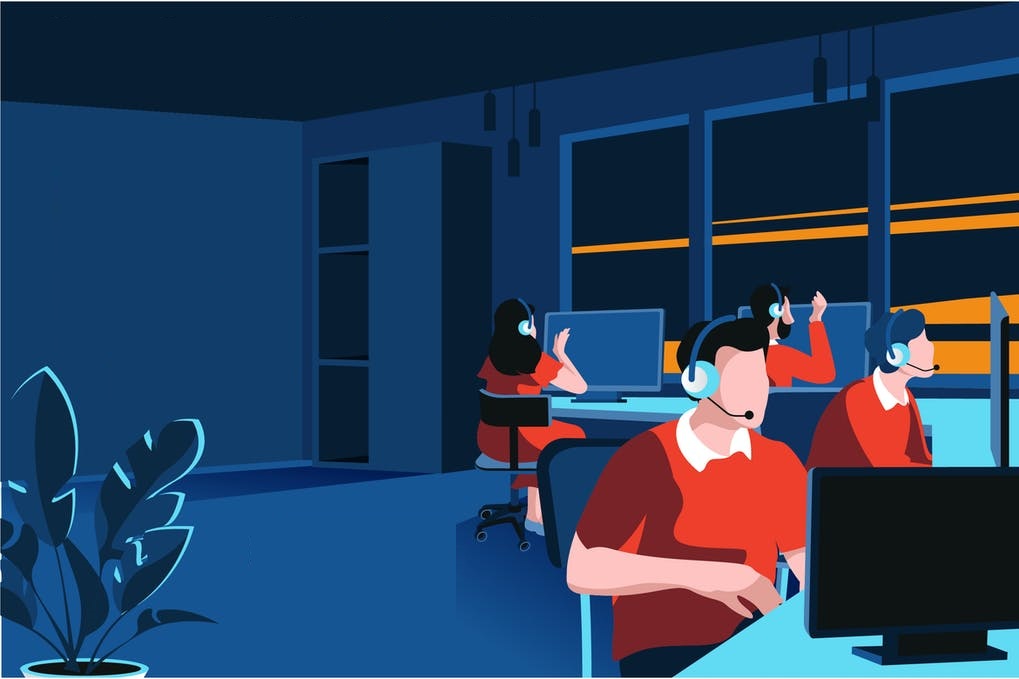 3. Underutilized Apps
4. Tasks that require employees to use temporary fixes due to hard-to-navigate and buggy software
Most BPO industries have a high rate of employee attrition or turnover, which in turn not only impacts the specific process of the company but overall could slow down the companie's performance in relation to the runaway business scenario Hence Employee Analytics & Productivity Insight Software plays a pivotal role in retaining, identifying, and motivating employees in the right spirit who can keep the business of companies in an upstream node running. Employee Analytics & Productivity Insight Software is a new emerging lifeline in the field of HR, nowadays Most companies do not treat employees as an asset, but as a cost to the company. This type of attitude is particularly prevalent in the BPO industry, so the damaging rate is always on the rise. faster rate This Employee Analytics paves the way for the BPO companies to change their view regarding employees and treat them as investments.
Nowadays The corporate world started to take a shift in making workforce-related decisions with the help of Employee Analytics.
Employee Analytics is defined as "Structured Identification and calibration of factors driving employees towards business outcomes. The workforce is one of the vital resources which mobilizes all other 3M's Money, Material, and Machines. Workforce monitoring weaves all the processes within the organization. The pure success of an organization relies on the maintenance of a formidable workforce. But unfortunately, most organizations fail to recognize the workforce as a precious resource that could baton the success of any industry or a company. To be more specific in a BPO industry the approach is casual and aloof towards the workforce, as a result, more employee turnover is the outcome.
When an employee leaves an organization, he takes his experience with him and job knowledge from the company. When he gets an entry into the new concern he tries to capitalize on what he has learned from his previous concern and gives his best shot or performance which in-the turn might fuel the company's performance and there's a chance to outsmart the competitors and be a market leader. A company that treats and greets its employees in the best possible manner has more chance of succeeding in the market. Moreover, it's not like yesteryears, it has become a huge challenge for the HR to retain knowledge workers in the BPO industry and not like skilled workers who are ignored and left unnoticed. The workforce monitoring department must be much more vigilant and smart in applying employee analytics approach in the organization since it can be done manually just by looking at the employee's existing reports or using software that can give accurate and précised outputs where an employee Analytics unearths different patterns to the HR specialist and also the company which might save a huge cost and brings back hefty The workforce Monitoring department with the help of employee Analytics can gain an insight into the company's workforce . That too in a fast-paced BPO industry the entry and exit of the human resources It is quite often that employee analytics serves as a valuable tool for HR departments on whom to recruit i.e. the right person for the right job, analyze their absenteeism, attrition rate, personal and Providing the employees with a professional profile in such a way that suits the given profile, perform at his best level, adds value to the job and company, and delivers his responsibilities with utmost satisfaction where there is a win-win situation for both the employees and employer. In the current job market, monetary benefit is not the only factor that binds the employee with the organization but apart from that, there are certainly other factors that might increase employees's scalability with the organization. Employee Analytics focuses on such data which might be very handy for HR to monitor the employee's work behavior and Develop suitable strategies with top-notch companies to retain the best talent and eliminate the worst to gear up the business success to become a market leader.
Productivity Insight Software for BPO
Employee Productivity Insight software is a software that provides detailed reports on how your employees are using each system and website, tracking employee performance through efficient and timely analysis. It proposes to promote the good behavior of employees without the use of any kind of potentially harmful surveillance by making the monitoring system fully transparent.
Employee Productivity Insight software provides portable management information around:
How time is spent?
Action: Monitor daily, weekly, and monthly activity patterns that include most used applications, total work time, and productive work time with the Activity Distribution Report.
Profit: Managers understand when employees are most focused and help them navigate complex customer interactions effectively.
Staff training methods
Action: Get personalized recommendations on how to adjust your work balance, productivity, efficiency, and focus on all teams through the Training Opportunity Report.
Profit: This helps managers set expectations for employees and understand who will be better.
Benches and policy adjustments
Function: Employees and managers can use the Standards and Objectives report to see how their productivity, focus, and collaborative processes compare with those of their team.
Profit: Helps managers set employee productivity standards and track the performance of their employees.
How much the team produces?
Action: Discover real-time production metrics and information on live, idle, and offline work with Team Pulse.
Profit: Managers can filter their dashboard to view specific groups or current work status so that each employee understands what employees are doing and for how long. Take action to meet the conditions.
How technology is used?
Action: Identify the use of flexible or non-productive applications and immediately open gaps in the training process with the Technology Use Report.
Profit: Managers can resolve policy conflicts and prevent legal risks by obtaining information about who owns the websites or apps used by your employees.
Important user behavior data
Action: Get direct access to important user data to query and integrate external data display tools.
Profit: Managers can quickly generate detailed reports on app usage, sales and engagement trends, employee fatigue risk, and more in the area of ​​their choice.
Contact us today! for BPO Employee Analytics Software.